Afbeelding
Purolator is a leading integrated freight, package and logistics solutions provider in Canada.
In order to realize its strategic plans and to cater for future growth, Purolator is building a state-of-the-art national hub in Toronto, Ontario.
The facility will feature world-class sortation capabilities that will triple its current capacity to 72K parcels per hour and "step change" Purolator's network with cutting-edge automation. The new hub has been designed to provide flexibility for future growth and scalability to optimize delivery during peak volume periods. It will provide us with the flexibility to scale to match capacity with demand during peak periods. It will be built to leading environmental standards.
The Hub's design offers the highest standards in employee health and safety, with ease of access, enhanced workflow, low noise levels, improved air quality and optimal lighting.
Districon supported Purolator in the decision-making phase, contributing to a sound business case for a new automated sorting hub.
During the design phase Districon, and its business partner Case Technologies, developed the design of the sorting system and supported Purolator in selecting the system integrator.
We are proud to have supported Purolator in this exciting project, which is 'the most ambitious in Purolator's history' according president and CEO, John Ferguson.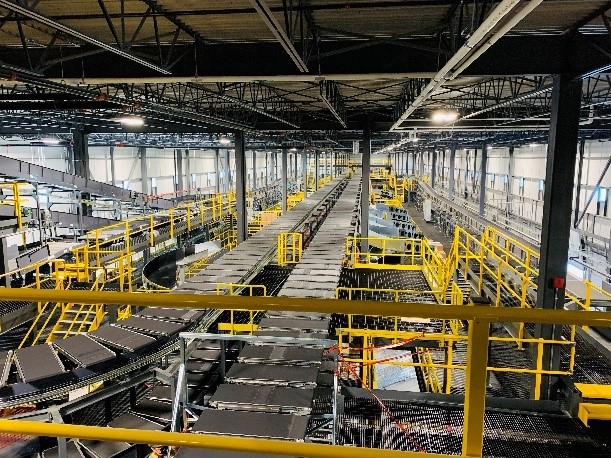 The construction is proceeding on schedule with the mechanical and electrical installation of equipment now well underway, including the first test runs of some of the new sorters. The hub is expected to commence operations in late 2021.  
Purolator National Super Hub orientation video